MINNEAPOLIS, MN – Come to nature will be a great solitude experience as only serenity and beauty that you find. Department of Natural Resources shares the list of activities to spend the time in the wildland. Take a note of the treatment, so you will keep it sustainable.
Bird and wildlife watching are the interesting attractions of this city. To explore more regarding the list of destinations, visit this page. After deciding your choice, prepare binoculars or spotting scopes, field guides, camera, diary and pen or pencil, water and snacks, and some information about natural area bird checklist, DNR wildlife viewing, bird watching tips for beginners.
Hiking is a great way to connect with nature and get outdoors. Get to know of recommended places by DNR by visiting this page. Prepare yourself with a camera, binoculars, map, compass, and or GPS, sunscreen nor bug spray, headlamp or flashlight, water and snacks, bag or pack to bring all belongings, safety equipment, as well as recreation compass.
There are recommended places to take photos and videos. Access this page to peek at your destination. Do not forget to share your works to Facebook page or Flickr group.
Snowshoeing and Cross-country Skiing are the best winter activities as they provide a different experience regarding the holiday season. Let you know about destinations that support your pleasure by visiting this page.
There are other allowed things to do in the wildland that can be a win-win solution as it will not give a negative impact, but they provide you with an unforgettable experience. Explore the list by visiting the DNR page.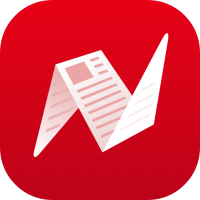 This is original content from NewsBreak's Creator Program. Join today to publish and share your own content.