GOLDEN VALLEY, MN – Road salt and deicing chemicals are materials to melt snow. It is an easy attempt, therefore, followed by a negative impact. Fish nor plants cannot survive due to toxicity. Sewer, stream, and lake become too salty, ruining endemic organisms to grow within thirty years. These facts are found by Mississippi Watershed Management Organization, or MWMO, through research.
Water is irreversible as it once polluted, it cannot turn back. Crucial condition motivates The City of Golden Valley to upgrade the method to maintain. It begins to limit the amount of salt used. Meanwhile, liquid additives and supported equipment are beneficial to increase effectiveness.
You can help the city to reach the goal by doing some actions, as follows:
1. There is nothing wrong with preparation. Do early shovel and adds the frequency during snowstorms to avoid ice accumulation which will be harder to handle. Blower is the other equipment to use.
2. Salt has its effectiveness. Knowing this information will not lead you to useless results. It does not work under fifteen degrees. To make sure, check the temperature and read the label on the product package. On the other hand, sand is better to handle when gets too cold.
3. Proper amount of salt used is significantly to lessen its effect on the environment. You can use a hand spreader as a standard. It is also easy to do nor more accurately.
4. The excess of salt is the further notice to ruin the environment. If it is not needed anymore, sweep up its residue for the next use or let it flow into storm drains.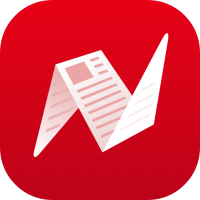 This is original content from NewsBreak's Creator Program. Join today to publish and share your own content.