GOLDEN VALLEY, MN – Golden Valley is a village that was incorporated on December 16, 1886. The development started from the 1912 destruction of Electric Luce Line Railroad as the landscape supported agriculture to grow. There are farms, mills, and dairies to provide residents' income.
The population significantly increased from 692 to 2.040 around 1910 and 1940. After World War II was the second stage to grow as there was industry discovery. Several decades later or exactly in 1972, it was validated as a city.
There are several versions of how Golden Valley got its name. According to reca ent one which was published in 1986, daffodils were the inspiration. A manuscript entitled "History of a Minnesota City, 1886-1986," states that William Varner is one of the first settlers who gave it.
In 1854, Varner arrived at St Anthony Falls. His wanderlust motivated him to the west to find a homeland. A mountain was his first impression of Golden Valley. At the top of the hill, he looking down and see the whole landscape covered with daffodils in green dotted. Sunlight that appeared on the surface of the lake amazed him. Pride was arousing in himself and ended up with area named.
Back to the previous timeline on May 29, 1958, there was a debatable statement published by Suburban Press. The name of this area was not about the yellow of the cowslips, goldenrod, and sunflowers. Robert Moser, a son of an early homesteader, Carl Moser, announced the right one that the word "golden" represents the glimmering of wheat in the summer sun.
Moser's family arrived at the prior year of Varner. He commented that the name given by William is an early observation of the landscape.
Midwest Planning and Research in June 1970 gave the contrary explanation through a manuscript entitled "Historical Background and Statistics of Golden Valley." They state that the name was not enough to define the area's landscape in the 1880s. The pedigree was not quite clear, therefore, Irish immigrants decided Golden Vale of Shannon, a portion of the Shannon River Valley, in their origin as the inspiration to remind.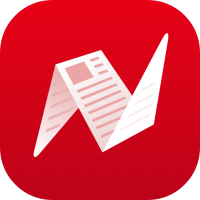 This is original content from NewsBreak's Creator Program. Join today to publish and share your own content.