MINNEAPOLIS, MN - In 1969, hundreds of African-American students protested at the University of Minnesota in Morrill Hall. The event led to the establishment of the university's Afro-American Studies department.
On January 14, 1969, about 70 black students occupied the University of Minnesota's records and bursar's office to protest their hostile environment. The event became known as the Morrill Hall takeover.
The takeover of Morrill Hall in 1969 led to the establishment of the African American Studies department. It became one of the first in North America. In 2012, the department was renamed after Horace Huntley.
The demonstration, which lasted for 24 hours, was the culmination of various events sparked by the assassination of Martin Luther King Jr.
On April 11, 1968, the Afro-American Action Committee presented several demands to the task force. Among these were funding scholarships for African-American students, establishing offices for black students, and revising the athletic department's policies against black athletes.
In December 1968, the students approached university president Malcolm Moos for support for a black conference. However, by January 1969, only $1,500 was raised.
The group claimed that the university failed to address the needs of African American students, including the establishment of a comprehensive African American studies department.
On January 13, 1969, the AAAC sent a list of demands to President Moos. Among these were establishing a black studies department and the transfer of the Martin Luther King scholarship fund to a black organization.
After a meeting with Moos on January 14, 1969, about 70 students went to the vice president's office for academic affairs and occupied it.
On January 15, 1969, the university and the protesters reached an agreement. The university agreed to support the development of a program that prepares African American studies majors.
The protest ended peacefully with about $7,229 in damages. Most of the damage was caused by students' long-distance calls and office equipment repairs.
The protests sparked by the arrests sparked by the takeover of the AAAC by members of the Black Political Party.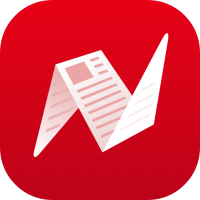 This is original content from NewsBreak's Creator Program. Join today to publish and share your own content.