OAK PARK HEIGHT, MN - Located in Minnesota, the Oak Park Heights prison can house up to 471 male inmates. It is also known to house federal inmates with violent histories. This facility holds the majority of inmates at maximum and close custody. Some of them require a higher level of security.
Despite its high security level, the prison is considered one of the most secure prisons in the country. It has only one known escape and one murder.
The facility features a modern medical infirmary that can accommodate 24-hour care for male inmates. It also has a mental health unit for male inmates.
The prison is connected by two corridors used for various purposes. The facility has a large courtyard and a baseball field in the center. The cells are built with a seven by ten-foot floor, and they have a bed, toilet, and sink.
Each cell has a window. If an inmate can break through the reinforced glass, they would have to use a vast blade to get through the steel bars.
The prison has nine self-sufficient living units. The first six complexes are used for recreation and meals. Inmates in these establishments range from serving segregation time to those who are pursuing a degree or are working full-time.
The TCU provides care for inmates who require intensive nursing care. The MHU works with those who are mentally ill or have been civilly committed as criminals. The mental health unit and the transitional care unit are housed in two of the three complexes.
The ninth unit is known as Super-Seg, and it houses the most violent offenders. It houses them in an environment that has zero physical contact with the staff.
Each cell has its own toilet, sink, and shower. It can be accessed through two sets of doors. Inmates also have access to an exercise room that's open to the outside air.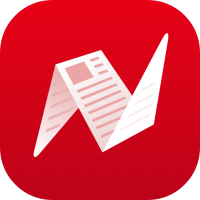 This is original content from NewsBreak's Creator Program. Join today to publish and share your own content.