ST. CLOUD, MN - The Paramount Theatre and Visual Arts Center is comprised of a refurbished historical theater, an art gallery, a visual arts workshop, and an office for art organizations in the organization. The Center hosts various performances such as plays, concerts, dance programs, and other activities. It provides exhibitions, seminars, and workshops for adults and children, in addition to a retail gallery showcasing the work of local artists.
The Center is refurbished with a theater, art gallery, visual arts studios and offices. The theater includes performances, concerts, dance programs, and events. The Visual Arts Center provides displays, seminars, and workshops for adults and children and a retail gallery with works by local artists.
It had 1,700 seats, a beautiful lobby and foyer, a magnificent theatre organ, and a stage big enough for massive productions and up to thirty dancers. Private dressing rooms, modern "air conditioning" system, and closeness to St. Cloud's best hotel, the Breen, drew celebrities and entertainers. The Breen Hotel, constructed in 1921, had 180 mahogany-finished rooms, two dining rooms, and elevators that took visitors to the city's tallest roof garden.
These historic structures now represent a vibrant, busy downtown St. Cloud in the "Roaring Twenties." The Breen Hotel became the Germain Towers in 1997, with the top levels accommodating senior people. The Sherman Theatre was renamed the Paramount, with new sound equipment to handle the new "talkies" and a new sign as part of its initial restoration.
The Paramount Theater in St. Cloud, Minnesota, was destroyed by fire on January 15, 1985. It has taken years of neglect for the Paramount Center for the Arts to be restored to its former glory, and the whole town can be proud of it.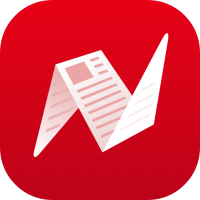 This is original content from NewsBreak's Creator Program. Join today to publish and share your own content.