ST. CLOUD, MN - St. Cloud is a city in the state of Minnesota, and it is the most populous city in the state's central area. Without a doubt, the municipality would want to provide inclusiveness to its inhabitants and visitors and not exclude religion or personal views from this. Whether you're searching for halal alternatives in your neighborhood or want to try something new, each of these locally-owned eateries offers distinct tastes and a warm welcome.
Greek Craving
Located in the heart of downtown St. Cloud, the finest fast-casual Greek food is offered daily. Enjoy all classics, such as traditional or chicken gyros, baklava, spanakopita, samosas, falafel rice, and many more delicacies from Greece. In addition, everything on the menu is halal-certified.
Gyros Express
Gyros Express serves the finest gyros prepared from scratch using only the freshest ingredients. Choose from chicken, fish, lamb, or falafel gyro choices. Additionally, their menu features a vibrant selection of delectable Middle Eastern and American cuisine. Everything on the menu, except the children's menu items, is halal.
Hormud Meat & Grocery
Hormud Meat & Grocery, which has been in operation in St. Cloud since 2012, includes a meat market, grocery store, restaurant, and coffee shop. It's no surprise that Hormud is one of St. Cloud's most well-known Somali restaurants. The menu includes all classics, such as sambusas, suqaar, or bariis with meat, muufo, jabaati, and other dishes. All of the meat is halal, and all of the meals are delectable!
Mogadhisu Grocery
It is not just a restaurant, but a grocery shop and a clothes store, all under the same roof. Their restaurant, which has been in operation in St. Cloud since 2005, serves all of the typical East African cuisines, with everything on the menu being halal. Take your pick from delicacies like goat cutlets, grilled chicken, beef tripe, grilled liver, goat soup, and many more!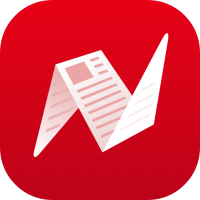 This is original content from NewsBreak's Creator Program. Join today to publish and share your own content.