ST. CLOUD, MN - It doesn't matter if summer is drawing to an end or September has arrived in Greater St. Cloud; there's no lack of things to do. The colder temperatures are a welcome change, and they are the ideal complement to the numerous outdoor events taking place this month. Go to a circus or zoo, take a ride for caramel apples, see music at The Ledge, celebrate Pride, look at tractors, or raise a glass to Oktoberfest in the city.
The Story of Cirque Italia
September 9 – 12
Cirque Italia is an Italian entertainment business founded in 2012. Illustrated and emotional experience inside a handmade traveling tent. "Aquatic Spectacular" by Cirque Italia. The term refers to the show's custom-built water stage that moves from city to city. The stage contains 35,000 gallons of water that artists wow the audience with. Guests will be astonished by this "unique feature" beneath the tent.
Little Shop of Horrors
September 10 – 19
With this perennially popular and award-winning musical, the world of musical comedy will be in full bloom. Little Shop of Horrors is a huge smash that combines doo-wop, rock, and Motown music into a delightful and utterly demented monster show. This concert will be held every day from Friday through Sunday at the beautiful Paramount Center for the Arts.
Caramel Apple Ride
This family-friendly ride begins in Sauk Centre and provides two route options: east to Melrose and west to Osakis, following the Lake Wobegon Trail. It's sticky, but it's entertaining! Take advantage of the beautiful autumn colors and delicious apple snacks available at all rest stations, including caramel apples! The trip starts and ends in Sauk Centre.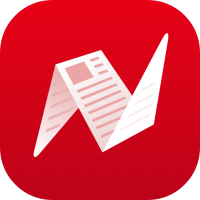 This is original content from NewsBreak's Creator Program. Join today to publish and share your own content.