COLLEGEVILLE, MN - Saint John's Abbey has been governed by the Benedictine ideals of stability, hospitality, and stewardship since it was founded in 1856. A state wildlife sanctuary was established on the abbey grounds in 1933, and the monks' commitment to the long-standing stewardship concept led to the establishment of a natural arboretum on the abbey grounds in 1997, which is still in operation today. Preservation, education, research, and spiritual renewal are currently the primary goals of Saint John's Abbey.
Terminal end moraines shape the 2,944-acre Saint John landscape, rolling hills of rock and soil formed by glaciers 10,000-30,000 years ago. Saint John's is in a narrow band of hardwood forest that stretches from northwest to southeast Minnesota. To the south and west are prairies and farms, while forests, bogs, and swamps to the north and east.
Restored Prairie & Oak Savanna
Prairie and oak savanna are uncommon in Minnesota today, with just 1 percent remaining. The Abbey Arboretum's grassland and oak savanna are "built" and repaired. When the Benedictines came, the nearest plains were in Avon and St. Joseph. Fr. Paul Schwietz started planning to create wetlands, prairies, and savannas in the mid-1980s. This project restored 150 acres of healthy grassland, oak savanna, and wetland ecosystems.
The Pines of Saint John's
The early Benedictines planted most of the pines and conifers at Saint John's today. The first seedlings were planted in 1896 on 10 acres near today's prep school and the Pine Knob. The second round of plantings occurred between 1906 and 1911. Father Adrian Schmitt's saplings are thought to be the earliest recorded reforestation in Minnesota.
Hardwood & Oak Forests
Saint John's is a working woodland. The thoughtful regeneration of high-quality hardwoods such as oak is a Saint John's priority. If there are no frequent disturbances to the environment, such as fire, blowdown, or deliberate harvest, shade-intolerant plants like as oaks will naturally decline in number. Oak provides mast or acorns to sustain deer, squirrels, and other animals.
Lakes & Wetlands
The Abbey Arboretum has more than 500 acres of surface water, with 200 of those acres being wetland habitats. Although they seem to be separate bodies of water, three of the most visible lakes are parts of the North Fork of the Watab River, which starts upstream from Stumpf Lake and has been dammed numerous times since 1860. Visit their official website for complete information.
Plant and Wildlife Lists
A diverse range of flora and animals may be found in and around Saint John's, situated in a transition zone between grasslands to the southwest and hardwoods to the northeast. Visit their official website for complete information.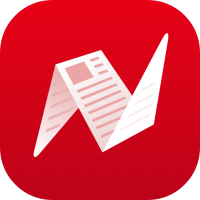 This is original content from NewsBreak's Creator Program. Join today to publish and share your own content.