MINNEAPOLIS, MN - Graco Park, a new park along the Northeast Minneapolis riverfront, is being developed by the Minneapolis Park and Recreation Board, or MPRB. The Board is now seeking initial feedback from the community and has researched the site's opportunities and constraints. The site is located about north of the Plymouth Avenue Bridge and is traversed by the Mississippi East Bank Trail.
Based on initial input and study, there are three distinct design concepts for Graco Park currently available for public review. Utilize this link to view each concept and provide feedback on what you like and dislike about them.
Each concept is unique; however, they all include the following:
1. A multipurpose public building
2. Improved landscaping and greenspace access to the Mississippi East Bank Trail
3. Improved stormwater management Increased safety at the junction of 8th Avenue NE and Sibley Street NE
MPRB will utilize feedbacks to refine an idea that incorporates elements from each of the three concepts. Late fall 2021 will see the unveiling of the revised concept.
There are three ways to give feedback about the park:
1. Online Survey: Visit the project engagement page to view photographs and learn more about the project and themes, as well as suggestions for sharing your views and comments. All ideas and opinions submitted will be documented and considered when the project's designs are developed. The survey will be active till September 26, 2021.
2. In-Person Event: Share your ideas in person on Sunday, September 12, from 3-5 p.m. at Graco Park. Keep an eye out for the MPRB tent and table!
3. Virtual Conversation: On Tuesday, September 14, 4:30-6 p.m., join MPRB employees and community members for an online open house.
Access the Zoom meeting through this link
Meeting ID: 883 7023 0432
Visit the project engagement website for additional information on the input obtained throughout the summer's first phase at this link.
This fall, the third round of interaction will take place with another survey and other in-person events to communicate and solicit comments on a preferred park and building design concept. The final proposal will be subjected to public comment before being evaluated for ultimate approval by MPRB Commissioners. Contract bidding will occur in the spring of 2022, with the building expected to commence in the summer of that year.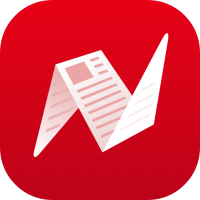 This is original content from NewsBreak's Creator Program. Join today to publish and share your own content.