PLYMOUTH, MN - The Plymouth Public Safety Department reminds pedestrians and vehicles who share the road to be cautious of their surroundings.
With over 324 miles of municipal roadways and 174 miles of trails in Plymouth, being safe while driving, walking, biking, and utilizing other modes of transportation is critical - and the Plymouth Public Safety Department provides reminders for both pedestrians and vehicles.
The Public Safety Department strongly advises everyone to follow the following rules to stay safe and protect others:
• Always walk on the right side of the street. Pedestrians should stroll on the sidewalk whenever practical and available. If a sidewalk is not available and pedestrians must walk on the roadway, they should walk on the left side of the road (against the flow of traffic) to be more clearly visible by oncoming traffic.
• When crossing the roadway, use crosswalks. Cross the roadway using crosswalks and respect all pedestrian traffic signs and signals. Before crossing, make careful to look both ways, and do not enter the crosswalk if an oncoming vehicle does not have adequate distance to stop. It is also critical to make eye contact with automobiles in order for them to stop — pedestrians should never assume drivers see them.
• Keep an eye on your surroundings. Maintain constant vigilance and awareness of your surroundings. Avoid using electronic distractions such as cell phones and other devices that take your attention away from the road. Always keep an eye out for cars, bikers, and other pedestrians.
The Plymouth Public Safety Department is responsible for the City of Plymouth's Fire Department, Police Department, and Emergency Management services. In 2015, the police and fire departments united to consolidate services and resources. The Public Safety Building houses the department.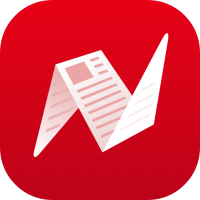 This is original content from NewsBreak's Creator Program. Join today to publish and share your own content.