MINNEAPOLIS, MN - Located in Southwest Minnesota, there is a city called Pipestone due to its numerous pipestone deposits. These are used by Native American tribes to make ceremonial pipes.
Pipestone has been a place of tension between non-Natives and the tribes. Despite the efforts of some Native Americans to keep it open, the National Park Service still prohibits the mining of the stone.
You can escape the Twin Cities' hecticness despite the tension by enjoying the excellent camp and hiking sites and even waterfalls here.
The Pipestone National Monument has two hiking options. The South Quarry Trail leads to the working part of the quarry, and the North Loop Trail going through the woodland.
There are remnants of mining equipment that used to be used on the trail, such as buckets and shovels. The trail also has a bit of shade.
The Circle Trail is a great way to experience the park's natural features as another hiking option. We started our hike at the tallgrass prairie and then headed to the quartzite cliffs. The winding trail led us to the Winnewissa Falls.
The city of Pipestone has plenty of attractions, such as the elegant Calumet Inn and the Mason Hall.
Three Maidens is a place where you can see the remnants of an ancient civilization, including three massive boulders that used to be surrounded by 79 petroglyphs. The maidens are located in the Hiawatha Pageant Park, a municipal park located on the corner of Red Cliff Road and Highway 34. There, they can be seen in a pond that has a few turtles.
20 minutes away, you can camp at Split Rock Creek State Park, which has lovely views. The smell of goldenrod will fill the air as you walk around.
The trails at Blue Mounds are more extensive than at Split Creek Rock or Pipestone. The prairie has its own distinct beauty, with its complex ecosystem. You can even see some bison if you are lucky enough.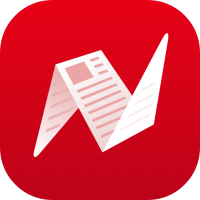 This is original content from NewsBreak's Creator Program. Join today to publish and share your own content.