ST. PAUL, MN - The Empire Builder is a magnificent train ride that takes visitors to Minnesota's scenic southeast corner. It continues through the Mississippi River valley, through towns and farms near the state's northwest corner.
Empire Builder is one of the most comfortable trains to travel. Its wide, reclining seats and ample legroom make it ideal for families.
You can travel comfortably across Minnesota by the Empire Builder.
First, Detroit Lakes is a region full of lakes and resorts, and it has a sandy beach on Little Detroit Lake. There are also various parks in the area. Mountain biking trails are located in and around Detroit Lakes. The Northwest Water Carnival is also a 10-day festival involving music concerts, parades, games, and sporting events.
Second, St. Cloud is a great place to visit with beautiful parks and gardens, great shopping and restaurants, and historical attractions. Munsinger Clemens Gardens and the adjacent Clemens Gardens are both located on the Mississippi River.
Third, in St. Paul, the Union Depot is a historic train station overlooking the Mississippi River. It reopened as an Amtrak station in 2014. Near the building is the easternmost end of the Metro Green Line, which runs between Minneapolis and St. Paul. There are also two professional baseball teams located in Minnesota, one of which is the Minnesota Twins.
Fourth, located in the heart of Minnesota's pottery country, Red Wing is also home to the elegant St. James Hotel. There are also many other attractions in town, such as the beautiful Cannon Valley Trail and the Barn Bluff hike.
Lastly, the town of Winona is located between the Mississippi River and the Minnesota River. There are numerous parks in the area, including Lake Winona and Levee Park. It also has a scenic river valley and a couple of excellent restaurants.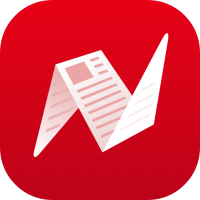 This is original content from NewsBreak's Creator Program. Join today to publish and share your own content.