AITKIN, MN – Seek to tourist attractions for kids is quite attention-grabbing as there are things to consider like the safety factor. At Aitkin, you can find various types of destinations that are friendly to them. Here are four recommendations to visit according to the interests of your little one.
Petes Retreat RV and Campground
It is a fun place to nest in a holiday session since there are various facilities and warm services from the staff. A swimming pool with a hot tub and large wooded sites will catch your eye just after you arrive. Don't miss lovely Deer Lake, playgrounds, and sports arena to cheer up your day!
Playing golf while enjoying nature attractions will be a double pleasure you obtain. Waterfalls, meandering streams, and ponds spoil you down with the earth. Get to connect with kids to love nature as well. Come to the restaurant inside to make your stomach full before leaving this place.
Mille Lacs Indian Museum and Trading Post
Having fun on a history site may sound boring for some. It comes up from wondering about past events without clear visualization even activity to realize. Throw that explanatory to visit here. Four Seasons room is the main attraction by showing diorama to discover the Ojibwe in the late 1700s to early 1800s. Complete your experience to make a traditional craft and take it home as a keepsake.
Get to know about this place before "winter is coming" euphoria. Skiing and snowboarding lessons are available for kids minimum age of 5. There is also another snow sports offer which is guided by a friendly professional instructor.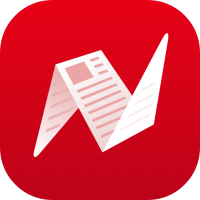 This is original content from NewsBreak's Creator Program. Join today to publish and share your own content.