MINNEAPOLIS, MN - If you are looking to celebrate fall in Minneapolis or even more throughout Minnesota, you can attend the Oktoberfest, grape stomps, and local apple festivals.
While some of Minnesotan's favorite fall traditions have been around for hundreds of years, others are just as recent additions. The traditions that are present nowadays include harvesting wild rice, huge apple festivals across the state, and even Oktoberfest.
One of Minnesota's most celebrated fall harvests is wild rice. This grain, which can grow in shallow lakes and streams, is considered an important part of the Ojibwe's culture. While the experts are busy preparing wild rice for festivals, the rest of us can enjoy the bounty of their work. This festival is held in McGregor, Roseville, and Park Rapids.
Unlike wild rice, apples required extensive human intervention to become a full-fledged crop. This crop was only started in 1991 after the introduction of the Honeycrisp.
Aside from the orchards, many communities also have their own festivals celebrating the apples. Some of these include the Apple Days in Alexandria, La Crescent, and Smaczne Jablka in Winona.
This time of year, many Minnesota winemakers hold annual harvest events, where the grapes are picked and turned into wine.
Other areas include grape stomp festivals celebrating the harvest season. These events are held at various locations around the state and include live music, food trucks, and costumed teams of grape stompers.
With the rise of local breweries, Minnesotans have plenty of reasons to get into the fall spirit. From pumpkin ales to Oktoberfests, there's something for everyone.
There are a variety of events happening in the fall that feature beer from different breweries. Some of these include the annual Hot Air Balloon Festival and the Autumn Brew Review.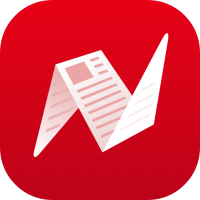 This is original content from NewsBreak's Creator Program. Join today to publish and share your own content.