MINNEAPOLIS, MN - The University of Minnesota has published their study on rain barrels water to help people understand the facts and benefits. Here's a look at what they discovered about rain barrel water.
Water collected in a rain barrel is not considered a water source because it has not been verified to fulfill microbiological water quality criteria to protect human health.
The water from the rain barrel is not potable, so it should not irrigate edible plants like greens, fruit, root vegetables, herbs, or edible flowers.
Rainwater collected in a rain barrel may be contaminated with feces from roofs or other sources, heavy metals, and chemical pollutants found in roofing materials that might be harmful if consumed.
However, rainwater also can use to water your houseplants if you want to make it more beneficial. Because some indoor plants, such as orchids and plants with long, narrow leaves, are sensitive to softened tap water with chemicals like chlorine and fluoride, rainfall in barrels may be a viable alternative.
Other rain barrel facts you should be aware of:
Rain barrels are an excellent way to reduce run-off into streets and waterways.
Rain barrel water is not potable (drinkable) and should not be used to irrigate or wash edible plants such as vegetables, fruits, greens, or edible flowers.
Rain barrel water is an excellent option for irrigating ornamental plants.
To prevent algae from obstructing the water exit, rain barrels must be cleaned and maintained.
The advantages of rain barrel:
Reduce run-off and erosion.
Can be an alternative water source for landscape plants.
Reduce the amount of municipal water used to irrigate plants.
Rainwater contains a kind of acid and minerals that are beneficial to plants.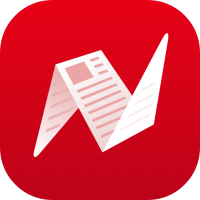 This is original content from NewsBreak's Creator Program. Join today to publish and share your own content.