CASS COUNTY, MN - Northwest Minnesota is the place to go if you're looking for a terrific hunting experience. Many gems species such as whitetail deer, ruffed grouse, sharp-tailed grouse, spruce grouse, and woodcock can be found in the Northwest, including prairie chicken, wild turkey, and others. Black bear, Sandhill cranes, Canada geese, and a local elk hunt for residents are among the most hunted animals in the Northwest.
The Best Places to Go Hunting
As a result of the region's diverse topography, there is a variety of resources. The Northwest is home to small prairies, marshy brushlands, conifer woods, and aspen woodlands mixed with farm fields. The state's primary ecosystems change in this area, which is why it's called the "transition zone."
Over 1 million acres of public hunting ground make the Northwest an ideal destination for weekend hunting trips. Chippewa National Forest, Thief Lake Wildlife Management Area, and several state wildlife management areas comprise the 660,000-acre forest. Hunting is allowed in state and county forests as well.
There are hundreds of Wildlife Management Areas throughout the Northwest that are marked on the Recreation Compass. To identify habitat types and prospective hunting spots on aerial images, the borders show on the photos. Another helpful feature is that the Recreation Compass indicates the whereabouts of additional public hunting lands.
Also, private forest property in Minnesota that has not been designated for hunting is available for hunting. It's a good idea to examine the posting and trespass restrictions in the DNR hunting regulations handbook before entering private property, as farming might appear like a forest area.
Start searching your surrounding area from home through this link.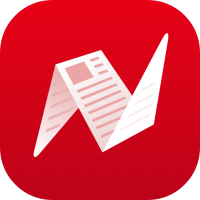 This is original content from NewsBreak's Creator Program. Join today to publish and share your own content.