INTERNATIONAL FALLS, MN - Snow-covered mountains, frozen lakes, and frost-covered trees define the beauty of Voyageurs National Park. On Minnesota's northern border, Voyageurs is one of the few sites where you may see a winter landscape primarily devoid of highways and buildings. Look at what fun activities you can do there during the winter season!
1. Snowmobiling
In Voyageurs, snowmobilers are attracted by 110 miles of groomed trails, most of which traverse frozen lakes. Chain of Lakes Trail is an 11-mile unpaved trail that traverses the heart of the Kabetogama Peninsula. Many snowmobilers arrange long-distance loop rides on the area's routes, connecting with the park's trails along their route.
2. Cross-Country Skiing & Snowshoeing
The 6-mile Black Bay trails, just a mile north of the Rainy Lake Visitor Center, provide beginner and intermediate circuits through pine and birch woods, with a distant sight of a beaver pond. In addition to the Tilson Creek Trails, the Oberholtzer Trail runs directly from the park entrance for 16 miles of hiking trails.
3. Observe the Northern Lights
It's effortless to see the northern lights in northern Minnesota because of the great expanse of sky. Minnesota's northernmost regions remain untouched by light pollution from the city. Voyageurs National Park's unpolluted sky allows tourists to observe magnificent meteor showers and northern lights displays throughout the year.
4. Icy roads await!
A 7-mile-long plowed ice road begins at the Rainy Lake Visitor Center on the north side of the Kabetogama Peninsula. Another 9-mile ice road runs from Lake Kabetogama to the Ash River Visitor Center. Each one is opened when the ice is thick enough to be used without risk of injury. Fishermen use the roads to reach the lake for ice fishing so anyone can enjoy them on a winter drive. Many nearby resorts provide ice house rentals and guiding services for ice fishing on Voyageurs Lakes.
5. A sight of winter wildlife
Deer, snowshoe hare, moose, and wolf tracks can also be found in the snow by winter visitors. Many wolf packs frequent the park, so you could see one on the ice or hear one howl at night. Snow-covered otter slides are another remarkable discovery.
Discover more winter activities here.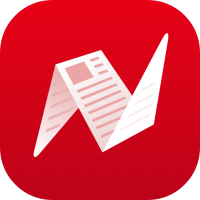 This is original content from NewsBreak's Creator Program. Join today to publish and share your own content.