MINNETONKA, MN - Fall in Minnesota is full of color and charm, and the winding, scenic trail around Lake Minnetonka is a great place to start. The bike trails offer more than 40 miles of fall goodness.
Brian Fanelli, an avid cyclist, has made the bike trails around Lake Minnetonka a part of his fall routine. The scenic beauty of the trails had him and his wife captivated. His fall would not be complete without biking through the 40 miles trail.
There are plenty of towns to visit, but none are as charming as Wayzata. Before the ride, make sure to check out the lovely sidewalk cafés and restaurants in the area.
Hands are wrapped around a warm mug, and as the steam rises off your coffee, the city slowly comes to life. You can also hear the distant sounds of boat engines as they go by.
The Dakota Rail Trail is an excellent start to the day. It's a flat trail that follows a quiet highway. The first crossing over Tanager Lake is a beautiful view of the lake and the surrounding countryside. After a few miles, you'll see the fall panorama at Crystal Bay.
The trail follows the lakeshore for about 5 miles. It continues to bob along with the residential neighborhoods before reaching the intersection with Mound Road. The views from this area are better than those from the lakeshore.
The trail follows a path through orchards, farms, and prairies, and it's a great way to start the day. If you're ready to break, Big Stone Mini Golf has a great place to go.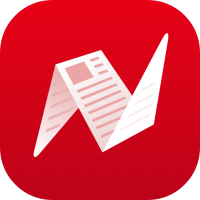 This is original content from NewsBreak's Creator Program. Join today to publish and share your own content.