ST. PAUL, MN - The recreation area has always been a destination for people to get together and have fun. In Minnesota, ongoing dryness caused a severe danger of wildfires. In 35 counties, no DNR-managed property is permitted to burn to maintain public safety and safeguard natural resources. The department also implemented several prohibitions on the use of fire at several points in recreational areas.
The Minnesota Department of Natural Resources expands burn-out constraints over central and northern Minnesota at 12.01 p.m. on Tuesday, August 17, to safeguard the public and conserve natural resources. Burning limitations will include 34 counties, which have increased the risk of disastrous wildfires by stepping up drought.
The combustion limitations represent conditions on the ground and capabilities for fire response on a country-by-country basis. Under the new directive of the DNR, some counties will have the first burning limits this year. In contrast, others will have the limitations enhanced, and some will remain with their prior level.
Restricted Campfires
Clay, Douglas, Grant, Kittson, Marshall, Mille Lacs, Norman, Pennington, Polk, Red Lake, Sherburne and Wright, and western Roseau County, except tribal trust territory, have newly limited the use of open burning fires on parts of them.
For the counties of Aitkin, Benton, Carlton, Lake the Woods, Morrison, Todd, and Stearns, eastern Roseau County, and the southern St. Louis County, except the tribal territories, the same limitations remain in force.
No Campfires
In all or in part of 14 other counties, fireworks and permits are also subject to the same restrictions, and all campfires and leisure fires are forbidden. Private lands are not permitted by prescribed burnings. When close to highly flammable plants, the use of welding equipment and other torches is restricted.
The following further limitations are imposed by Becker, Beltrami, Cass, Clearwater, Cook, Crow Wing, Hubbard, Itasca, Koochiching, Lake, Mahnomen, Otter Tail, St. Louis' and Wadena Countries north, with the exclusion of tribe fiduciary lands.
Campers should know in these 14 counties that only gas or propane stoves are permitted in the woods or in the campgrounds. In the rented houses, cabins, and resorts, gas and charcoal barbecues are allowed. In equipment meant for grilling, charcoal and gas flames must be available.
Learn more about fire restriction and natural resources on www.dnr.state.mn.us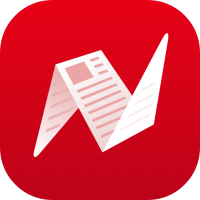 This is original content from NewsBreak's Creator Program. Join today to publish and share your own content.