MINNEAPOLIS, MN - The Grand Rounds Scenic Byway is a 51-mile loop of off-street paths connecting Minneapolis with the Mississippi River and other attractions.
The Grand Rounds are a great way to experience all that Minneapolis has to offer. Whether you're looking for a quick ride to get you started or a full-day tour, the Grand Rounds are the way to go.
The Downtown Riverfront's rich history and eclectic mix of modern and historic buildings make Minneapolis's unique attraction. Take in the sights along the way, including the Guthrie Theater and the Mill Ruins Park.
You'll also see that the elevation changes as you go downhill. As you approach the Mississippi River, look out over the water to see the Weisman Art Museum's new structure.
The Grand Rounds at Minnehaha Falls leave behind the Mississippi River and take you through thick woods to the Chain of Lakes. There are a few stops along the way for photos and to enjoy a meal at Sea Salt Eatery.
The southwest portion of the Grand Rounds features a string of lakes and rivers in Minneapolis. There are numerous direct routes around the lakes and rivers, including Bde Maka Ska and Lake of the Isles.
The Theodore Wirth section of the Byway takes riders into an urban forest. It's a great place to start if you're planning on riding the whole Byway. Nearby is Theodore Wirth Park, which features an extensive singletrack system.
Upon passing through Theo Wirth, the trail ends at Victory Memorial Park. The parkway features a tree-lined path that's made up of bronze markers.
Head east on 42nd Street Bridge to enter Northeast Minneapolis. While it's known for its arts district and restaurants, the parkway avoids the area's trendiest neighborhoods by passing through its northern border.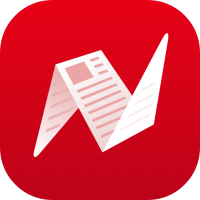 This is original content from NewsBreak's Creator Program. Join today to publish and share your own content.