WOODBURY, MN – Woodbury Days, a free event, will be held on August 20-22 to commemorate 42 years. This event provides a variety of enjoyable activities in which everyone can have as much fun as they wish. It will be enjoyable if you come with your family to spend the weekend at Ojibway Park. Continue reading to learn more about it!
Woodbury Days serve you with six activities: Business Fair, Carnival, Taste of Woodbury, Bingo Tent, Kids Activities, and Beer Tent. It starts on Friday at 4 p.m. Furthermore, its rundown will be different to each other. Access this page to explore more.
There will be special guests at Business Fair. They are Mayor Anne Burt, City Council members, and Public Safety personnel. Ask them or have a little conversation about welcoming.
Other special guests to invite are The Dweebs and Viva Knievel. They will perform on Friday and Saturday night. Shoe dancing is recommended to wear for your better movement.
Meanwhile, Grande Parade that begins at 11 a.m is the highlight of Woodbury Days. It is an exciting entertainment as participants will be given an award based on some categories.
The City of Woodbury gives residents a chance to participate in this event through some roles; they are sponsor, button seller, volunteer, business exhibitors, food seller, and Grande Parade's performer.
However, the roles available for now to register are sponsor, volunteer, and food seller. To participate, access this page. There is also an award for food sellers, so get ready to serve delicious dishes.
In the previous event, around 230 business exhibitors participated and over 50.000 people come to visit. Be a part of this year!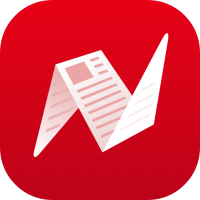 This is original content from NewsBreak's Creator Program. Join today to publish and share your own content.