ELK RIVER. MN - The city of Elk River is currently looking for a part-time Ice Resurfacer. The Ice Resurfacer will be joining the city's Parks and Recreation Department and will be under the direct supervision of the Facility Maintenance Manager. Essentially, you will become a Facility Worker in skate parks.
As the weather is getting colder, the residents start to see skating as a recreational option through fall and winter. With the upcoming high demand for ice skating facilities, the city of Elk River asks you to be a part of its ice skating journey.
Primarily, as an Ice Resurfacer, you will be supervising skating events, the venue, and other staff when there is no manager to oversee everyone at the sites.
There are other functions you must perform as an Ice Resurfacer. You will be maintaining the prime ice surface condition for ice skating and other related activities.
Then, you must be able to do custodial work for the facility. This function includes keeping the facility clean and safe, monitoring equipment and escalating any issues to your direct supervisor.
In addition to the custodial work, you are expected to do customer service tasks. The tasks may include sharpening skates, enforcing the facility rules, operating the cash register, and supervising any events being held at the facility.
To be an Ice Resurfacer, you must have practical skills in operating various tools for ice resurfacing, excellent interpersonal communication skills, and the ability to ice skate. In addition, you must have a valid and unrestricted Minnesota driver's license.
If you have experience working as an ice resurfacer or at an ice arena, you will most likely be a preferred candidate for this role.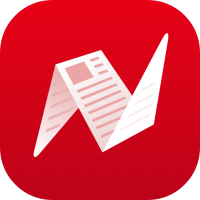 This is original content from NewsBreak's Creator Program. Join today to publish and share your own content.