HASTINGS, MN - The city of Hastings is looking for a full-time Police Officer to join their Police Department. You will be temporarily assigned as an investigator, school resource officer, drug task force, SWAT, K9 Officer, or a community engagement officer.
Police Officers are one of many essential parts of a city. The Police Officers grow and develop further by enforcing the law, protecting the residents' life and property, preserving peace, regulating traffic, and even building community trust.
To be qualified as a candidate, you must have at least the following requirements.
A Bachelor's degree in Criminal Justice, Law Enforcement, or other related fields
Outstanding interpersonal communication skills
Healthy physique and mental capability to perform the essential daily tasks
License or any sort of eligibility proof to be a full-time police officer.
If you have a keen knowledge of state and federal constitutional law, city ordinances, and other law enforcement-related fields, you will be a much-preferred candidate. Being tech-savvy will also improve your chance to pass the screening test.
Hastings Police Officers get a lot of benefits as well. You get medical, life, dental, long-term disability, and vision insurance. In addition to that, you also get paid time off for vacation, sick or hospital leave, and holidays.
As a Police Officer, your essential duties are performing community services such as patrols, traffic controls, investigation, responding to accidents. You will be responsible for interrogating suspects, witnesses, and drivers to gather evidence.
Also, you will be answering the residents' inquiries on a daily basis.
Among other duties to enforce the law and serve the community, you will be responsible for making various kinds of necessary reports to smoothen the overall workflow.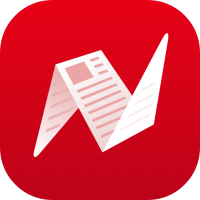 This is original content from NewsBreak's Creator Program. Join today to publish and share your own content.