ST. LOUIS PARK, MN – St. Louis Park's Rainwater Rewards program is encouraging its residents to be involved in keeping the environment safe and clean by managing rainwater in households. Managing rainwater is one of the methods to manage stormwater. The Rainwater Rewards program was created to assist households with financial and technical aspects on how to manage rainwater projects properly.
The Rainwater Rewards is a versatile helping tool for people who want to be a part of the St. Louis Park stormwater management program but have limited resources. The city provides up to 75% of reimbursement for the projects. The percentage will depend on how much the project costs in total. The program also provides a step-by-step guide on making certain projects.
There are generally five eligible projects for the Rainwater Rewards program, which include rain gardens, permeable pavements, green roofs, rain barrels, and tree plantings. If you choose to pick any of the five projects, you will be eligible for up to 75% of the grant, depending on which projects you choose.
As an overview, the eligible projects are aimed to soak or absorb rainwater into the soil to be filtered, to contain excess rainwater for watering lawns and gardens, or to stabilize soil with trees. The absorbent projects are rain gardens, permeable pavements, and green roofs. The containing project is rain barrels. While the project to stabilize the soil is by planting trees.
Should you choose to select one project from the eligible projects, you then can select a designer if needed, review the site to check the project compatibility, and finish your design. Your design will be reviewed and if it is approved, you can proceed to build your project. After you complete it, you need to set up an inspection and maintenance agreement with the inspector. Lastly, the cost of your project will be reimbursed accordingly.
To apply, click here.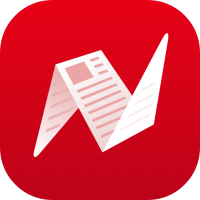 This is original content from NewsBreak's Creator Program. Join today to publish and share your own content.