ST. LOUIS PARK, MN – St. Louis Park plans to create beautiful city parks with its residents. The city offers various kinds of events and opportunities to engage its residents to beautify the parks, such as Adopt-a-park, community cleanups, park facilities open donations, and the Evergreen Award.
There are 51 parks spread throughout St. Louis Park. To maintain the beauty standard of each park as a go-to place for its residents to do recreational activities, the city asks its residents to participate in keeping the parks green, clean, and full of public facilities.
One of the activities the city initiated is community cleanups. The city wants the local neighborhoods to keep leaves and grass clippings away from the street and storm drain. They can easily pollute the water if not swept or taken care of. It is advised to keep the organic waste separated so it can be recycled later on.
Through Adopt-a-park, the city invites the residents to keep a close eye on their surrounding park and garden. The volunteers can patrol, plant, and keep the parks free from litter and vandalism. They keep the parks in an optimal state for people to enjoy.
Lastly, The Evergreen Award is addressed to businesses, apartments, and houses which are well taken care of. Residents or businesses who would like to suggest a property may contact Mike Bahe at mbahe@stlouispark.org or call 952-924-2699.
The city of St. Louis Park is also open for a donation regarding park facilities including memorials, commemorations trees, and bench. Contact Rick Beane at rbeane@stlouispark.org or call 952-928-854 for more information.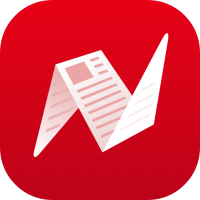 This is original content from NewsBreak's Creator Program. Join today to publish and share your own content.