Shakopee, MN – There are several things to consider when looking for a job. Salary, workflow, whether or not your educational background fits the criteria, and many other things. If you're currently looking for a new job, here are three new opportunities here in Shakopee.
• Child Care Assistance
Shakopee Community Center Drop-in Child Care Center is looking for a part-timer. You will be responsible for the safety of children aged between 6 months - 8 years. Be sure that they are having fun as well. For this, you will be paid $10.69 - $12.38 per hour.
Candidates who are 16 or older, have a minimum of 1-year of work experience in the related field, have a valid driver's license, and have or are currently working for a CPR and first aid certification within 30 days are welcome to apply. This opportunity is accepting applicants until August 13.
• Seasonal Maintenance Laborer – Parks
The applicant will be responsible for maintaining, repairing, and constructing amenities in the City park and public grounds. They will also be maintaining landscape areas, water flora, mulching and trimming shrubs, painting park facilities, and several administrative tasks. The Department of Public Work will pay you $11.88 - $14.86 per hour.
Candidates aged 18 or older, have a 1-year of experience in a related field, possess a valid driver's license with a clean driving record. Candidates who are fluent in a second language such as Spanish, Russian, Hmong, etc., are desirable but not required.
• Aquatics Specialist
The Shakopee Parks and Recreation Department is looking for someone to lifeguard and maintains their indoor aquatic center. They will also be coordinating the park's deals with swimming lessons and makes sure all of the responsibilities are in a safety procedure. You will be paid $19.94 - $24.22 per hour as a full-timer.
Candidates who have post-secondary education in Parks and Recreation degree, Sport Management or related field, supervisory and or managerial experience for at least six months, possess a Current Lifeguard Instructor Certification, and Current Certified Pool Operator License is welcome to apply. The vacancy will be closed on August 24.
Visit this page to apply and explore more opportunities.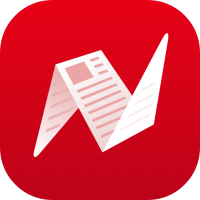 This is original content from NewsBreak's Creator Program. Join today to publish and share your own content.