MINNESOTA, MN – Cold drinks, like the Bootleg Drink, are perfect for enjoying summer. The Minnesota's refreshing signature cocktail is an iconic thing of the city. The recipe is unique as it was born from a peculiar circumstance.
Bootleg Drink can be easily found in stores or fests such as Mike's Hard Lemonade, Tattersall, and Rock the Garden. Any local liquor store with compatible mini freezers can pop open some vodka, defrost Bootleg Drink, and mix them.
Due to its popularity, Betty Danger's club has dubbed this as a "social climbing" drink. Rumour has it that this alcoholic mix of mint, basil, lemonade, soda, and booze is the mafia's favorite.
The recipe for this green cocktail was born during an alcohol limitation period in Minnesota. Omitting booze from cocktails was the common solution for most bars. Its rich mix of greens was meant to hide the presence of alcohol in the Bootleg Drink.
The recipe may little different to one and others, but there's no complex mixing technique nor hand to find ingredients involved. It's so easy that even some random lifeguard can be a bartender to serve you.
Most clubs in Minnesota claim that they are the legal owners of the recipe, from White Bear Yacht, Woodhill Country, to Jake O'Connor's. Now you just need to visit them one by one to judge which one is the best.
These days, you can also go to the supermarket and grab some Bootleg in a bottle. The most recommended is the Prairie that received the 2020 SIP Awards Gold Medal and Silver Best of Fifty for its Bootleg Drink product. For a pack of four, it will only cost you $12.99.
Social media
Sources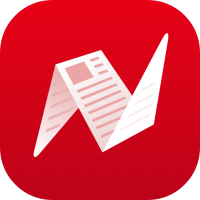 This is original content from NewsBreak's Creator Program. Join today to publish and share your own content.