Minnesota – On July 25, 2021, Minnesota Department of Natural Resources shared a bulletin about red flag warning issues on behalf of the Division of Forestry. This announcement is a prevention act regarding drought, since it can increase fire risk.
Strong winds and low humidity are the conditions for critical weather when red flag warning issue is occurring. As a result, burn is totally prohibited as it's hard to be extinguished. This ban is pointed in north-central and northeast Minnesota, or following counties: Aitkin, Beltrami, Carlton, Cook, Itasca, Koochiching, Lake, Lake of the Woods, and St. Louis.
Besides, you also have to check on whether any burning happened recently to ensure the fire is out. Just a little spark can bring up massive incidents in counties. Here are other preventions you can do:
• Campfire safety
Campfires should be constructed and maintained safely whether you are in a state forest or backyard. Fire ring should be designated or build in an area cleared of combustible materials 5 feet in all directions to avoid its risk. This also must be 3 feet or less in diameter and not more than 3 feet in height.
Visit https://smokeybear.com/en/prevention-how-tos/campfire-safety for further information regarding build, maintain, and extinguish your campfire.
• Firewise in Minnesota
Woods and fields are the material of common houses in Minnesota. This can increase firefighting resources potential, making wildfire control will be harder. Evergreens and the tall grasses of prairies or marshes close to your home are most at risk for wildfire. As a solution, you should participate in a firewise program.
Minnesota has adopted the national firewise program, especially for classrooms and communities. For more information, visit here.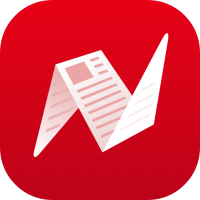 This is original content from NewsBreak's Creator Program. Join today to publish and share your own content.