MINNESOTA, MN - Come to the City of St. Louis Park's media and entertainment exchange to clear out your bookcase, dust off your CD collection, say goodbye to unwanted movies, put away games you no longer play, and more! This event is a fantastic opportunity to discover entertaining, "new" goods to keep you engaged while also helping to decrease waste. There will be no things for sale at this event.
The event will be held on Tuesday, August 17, 6 – 8 p.m. Located at Recreation Outdoor Center (ROC), 3700 Monterey Drive. This event is free and open to the public (you do not have to be St. Louis Park resident to participate).
When you come, you will arrange your products on designated tables and then browse among the items brought by other guests to compare them.
Items that have been accepted include:
- Books: children's books, adult books, fiction books, nonfiction books, cookbooks, periodicals, and so on.
There will be no damaged or unreadable items (e.g., missing pages) or out-of-date textbooks (older than 10 years).
- Games: board games, puzzles, video games, and handheld electronic games are all examples of entertainment.
There will be no missing-piece puzzles or video game consoles allowed.
- Movies: DVDs, Blu-ray discs, and VHS tapes; no home videotapes, VCRs, or DVD players.
All goods must be in a usable condition to qualify.
The following types of music are prohibited: CDs, vinyl records, and battery-operated CD players. There are also no home-recorded products (such as mixed tapes/CDs), cassettes, 8-track-tapes, or plug-in stereos permissible.
It is not permitted to drop off items before the scheduled time.
If you have any questions related to this event, please contact recycling@stlouispark.org or (952) 924-2187.
Those items that are still available after the event will be given or recycled.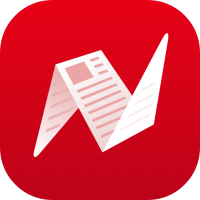 This is original content from NewsBreak's Creator Program. Join today to publish and share your own content.