MINNETONKA, MN - The League of American Bicyclists has recognized the efforts of the City of St. Louis Park to create more bike-friendly environments by awarding the city a Silver-level Bicycle Friendly Community designation.
The award celebrates the city's dedication to developing transportation and recreational options that are beneficial to inhabitants of all ages and abilities, while also encouraging residents to choose healthier and more environmentally friendly modes of transportation.
Prior to this, the city had been recognized at the Bronze level, and it is currently the only Twin Cities suburb to be recognized at the Silver level or higher.
Ben Manibog, transportation engineer for the City of St. Louis Park said that they are thrilled to have received this Silver-level certification from the League of American Bicyclists.
Ben Manibog also stated that it demonstrates the breadth of the work done by the city to prioritize walking, bicycling, and public transportation. These investments include continued investment in Connect the Park and bike infrastructure, as well as the construction of a trail bridge connecting the Dakota and Edgewood trails.
More information can be found on the League of American Bikers' website, which is dedicated to engaging various communities and establishing a powerful, unified voice for change in the area of safeguarding and advocating for bicyclists' rights in the United States.
If you want to join or renew the League of American bicyclists membership, please visit the website bikeleague.org.
With your help, they will be able to:
- Directly collaborating with members of Congress to strengthen the Safe Streets campaign
- Creating a coalition of stakeholders with environmental, health, and safety organizations - Bringing the bike movement together and moving it forward through the National Bike Summit
- Developing League Cycling Instructors to expand the reach of biking in more communities.
- Promoting bicycle culture by giving resources to cities, businesses, and educational institutions.
For further information, please visit this website.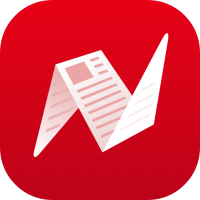 This is original content from NewsBreak's Creator Program. Join today to publish and share your own content.