ST. PAUL, MN - The Minnesota Department of Agriculture has notified of some food recall toward several products from 4 different food manufacturers.
The recall is announced because in some products were found Listeria monocytogenes, Salmonella, and misbranding and undeclared allergens. The four companies or manufacturers are Give and Go Prepared Foods Corp., Old Souls Farms LLC, Grimmway Farms, and Top Notch Jerky LLC.
Listeria monocytogenes was tested positive in some of Give and Go Prepared Foods Corp., and Old Souls Farms LLC products. Listeria monocytogenes is an infectious organism. It may cause short-term infections in healthy people.
The symptoms of infection include abdominal pain, diarrhea, fever, headache, nausea, and muscle stiffness. If a pregnant woman is infected, the risk of miscarriages and stillbirths is increasing. Luckily, no illness has been reported to be a Listeria infection to date.
Salmonella was found in certain carrot products from Grimmway Farms. Salmonella can be fatal and escalate to arterial infections if it got into the bloodstream. The symptoms of infection are abdominal pain, diarrhea, fever, nausea, and vomiting. Despite being a very serious disease, there is no illness related to salmonella being reported to date.
A known allergen, anchovies, is found in approximately 107 pounds of RTE beef jerky from Top Notch Jerky LLC. However, anchovies are not disclosed in the branding. So far, there is no illness reported because of this misbranding. Also, the products were only distributed at PGA golf events in Minneapolis and Memphis. The recalled products are not available for any retail.
If you are worried that you might have consumed any of the recalled products, and if you had any symptoms of Salmonella, and Listeria infection, please seek medical help immediately.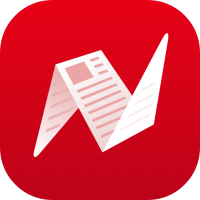 This is original content from NewsBreak's Creator Program. Join today to publish and share your own content.