SAINT PAUL, MN – With the release of the online edition of the Minnesota Hunting and Trapping Regulations guide for 2021, hunters can familiarize themselves with the changes in advance of this year's deer hunting season. The manual is now available on the DNR's deer hunting webpage and will be sent to hunting license vendors in early August.
This year's modifications include a five-deer bag restriction in regions that formerly had an unlimited antlerless bag limit. To limit disease spread in disease management zones and manage urban deer issues in the metro deer permit area, the unlimited antlerless bag limit has been implemented.
"For the 2021 season, hunters may harvest more than one deer in almost half of the permit areas," said Barbara Keller, DNR big game program leader. "Overall, bag-limit designations for this year are similar to last year, with a few changes in certain areas to move populations toward goal."
As a result of the unlimited designation, several hunters were afraid that it would substantially reduce deer numbers in these areas. With a five-deer limit, the DNR may still fulfill management goals while addressing these issues.
Mandatory sampling of deer taken in chronic wasting disease zones will also resume this year, and those zones have been increased due to disease detections in wild and captive deer. Following CWD detections at a farmed deer facility in Beltrami County this spring, deer permit areas 184, 110, 197, and a portion of deer permit area 169 have been added to the CWD monitoring zone.
The CWD monitoring zone has been expanded to include deer permit areas 233 and 342, which are located between the south metro region and the state's southeast portion.
Hunting licenses will be available on Sunday, August 1, at any DNR license agent, by phone at 888-665-4236, or online, and archery deer season begins September 18; guns deer season begins November 6.
The DNR establishes regulations for each of Minnesota's deer permit zones in order to control populations in accordance with the area's specified goals. These objectives are based on data from the Minnesota Department of Natural Resources and Minnesotans who participate in periodic public goal-setting processes.
Additional updates to regulations can be found on the DNR's deer hunting webpage.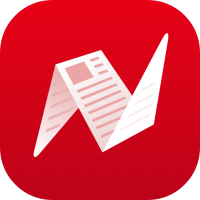 This is original content from NewsBreak's Creator Program. Join today to publish and share your own content.