SAINT PAUL, MN – The sharp-tailed grouse population in east-central Minnesota has fallen dramatically, as per spring population counts by the Minnesota Department of Natural Resources and cooperators.
The DNR intends to close the hunting season in the east-central zone in 2021 and subsequent years based on the new population data. Furthermore, the DNR is collaborating with the Minnesota Sharp-tailed Grouse Society (MSGS) to investigate habitat management strategies.
MSGS President and habitat projects coordinator David Pauly stated that the east-central zone season shutdown will be challenging but necessary.
"The east-central range sharp-tailed grouse populations currently exist in association with limited and disjunct habitats where harvest of even a few birds could seriously impact sustainability and genetic diversity within these isolated populations," Pauly explained.
"Sharp-tailed grouse require areas of approximately 1 to 3 square miles of grassland and brushland, so managing their habitats often requires cooperation between multiple land owners," said Charlotte Roy, DNR grouse project leader. "We've known for some time that the large, open areas of grassland and brushland that sharp-tailed grouse need are changing and becoming less suitable for these birds."
Sharp-tailed grouse habitat changes as brushlands are converted into forests, other land uses are converted, and fire and other large-scale disturbances on the landscape that historically created and maintained huge open regions of grassland and brushland are reduced.
Observers count sharp-tailed grouse by looking for males exhibiting on traditional mating sites known as leks or dancing grounds. Due to the lack of a 2020 survey, statistics from 2021 were compared to those from 2019.
Comparing the same leks counted in both years indicates that lek counts in the northwest survey region and statewide were similar to those in 2019. Sharp-tailed grouse, on the other hand, fell 32% in the east-central region, with the number of leks decreasing from 30 in 2019 to 18 in 2021, and an average of 7.3 grouse per lek in 2021.
Sharp-tailed grouse counts in the northwest region averaged 11.3 birds per lek at 131 leks counted. The statewide average of 10.8 sharp-tailed grouse per lek this year was similar to the long-term average since 1980, but fluctuation in the east-central region, in the absence of changes in survey effort, indicate that the population in that portion of the range has declined dramatically.
In the east-central region as late as 2010, 70 leks were counted. The reduction from thirty to eighteen leks in less than two years, as well as the shrinking of the area with active leks, imply a major population decline.
Additional information about sharp-tailed grouse hunting, including season dates, can be found on the DNR's grouse hunting page.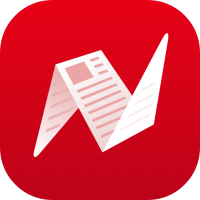 This is original content from NewsBreak's Creator Program. Join today to publish and share your own content.