PLYMOUTH, MN – On Friday, July 23, the academy's Career Recruit Firefighter Training Program Class 293 graduated 23 firefighters from 17 departments. Chief G. Edward Bradley is delighted to report that today, 2 Plymouth Fire Department legacy members graduated from the Massachusetts Fire Academy.
Firefighters Tyler Thomas and Edward Gellar, Jr. graduated from the academy's Career Recruit Firefighter Training Program Class 293. Graduates were honored during a ceremony held at the Stow Fire Department's headquarters.
"Both Firefighters Thomas and Gellar are following in their family's footsteps, working within fire services at the Plymouth Fire Department," Chief Bradley said. "I look forward to watching these two young men grow in their careers and the positive impact they will have on the community they serve."
Lt. Eric Thomas, the father of Firefighter Thomas, is a 12-year veteran of the Plymouth Fire Department. Edward Gellar Sr., the father of Firefighter Gellar, is the Department's Chief Master Mechanic, a post he has held for 19 years. Peter Gellar Firefighter Gellar's grandpa was also a Plymouth Fire Captain before retiring in 2002.
Thomas and Gellar began their careers with the police in January. They both underwent in-house training at the department before attending the Massachusetts Fire Academy. Both will begin to work out of Engine 1's Headquarters Station next week. Group 3 is allocated to Firefighter Thomas, whereas Group 1 was assigned to Firefighter Gellar.
The ten-week program covers the fundamentals of firefighting in both fire and non-fire situations, as well as life safety, search and rescue, ladder operation, water supply pump operation, and fire attack. Thomas and Gellar are now certified as a firefighter I and II, as well as in hazardous material operations.
The remaining graduates are from Auburn, Braintree, Charlton, Clinton, Devens, Gloucester, Hopkinton, Middleton, Nantucket, Newton, Norfolk, North Andover, Northborough, Reading, Tewksbury, and Weston.
At the Massachusetts Firefighting Academy, applicants acquire a variety of abilities throughout a ten-week intensive program. Classroom education, physical fitness training, firefighter skills training, and firefighting practice are all led by certified and more experienced firefighters.
Students receive instruction in public fire education, incident mitigation, flammable substances, stress management, confined space rescue techniques, and rappelling. All students who complete the Recruit Program have met the national criteria established by the National Fire Protection Association 1001.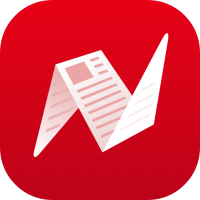 This is original content from NewsBreak's Creator Program. Join today to publish and share your own content.