PLYMOUTH, MN – As the city's population has grown, the Plymouth Fire Department has gradually adapted its operations and personnel to match the increased need for service provided by the community.
Public safety is always at the top of the priority list for the Plymouth Fire Department. Plymouth FD understands the critical nature of being prompt and responsive in an emergency circumstance. Investing in Plymouth firefighters is a good place to start when it comes to public safety.
The department developed a hybrid staffing model, in which part-time/on-call firefighters worked alongside full-time firefighters to meet the needs of the community.
Due to the upgrade, continuous firefighter staffing at Plymouth Fire Stations 2 and 3 is now possible, resulting in significantly reduced response times, particularly for nocturnal emergencies. By the conclusion of this year, the department will have 18 career firemen.
Facilities requirements changed in tandem with the department's shift in staffing paradigm. In order to support these improvements, the City Council approved a multimillion-dollar expenditure to increase 24/7 personnel, improve emergency preparedness, and update outdated fire station facilities.
The second fire station will be completely rebuilt, while the third will be completely renovated and expanded. When the department broke ground in early June, they were overjoyed with the results.
Training facilities, an emergency operations center, and improved energy efficiency will all be available at the new stations, which will also house firefighters' living and sleeping quarters.
Also included are methods to improve firefighter health, such as toxin reduction and hot-cold contamination zoning, which are implemented as part of the project. The department is looking forward to witnessing the results of these modifications in action.
Plymouth's community is strengthened, secured, and strengthened when the department looks after its first responders, who are in turn better positioned to look after the department. This mutual support helps to strengthen, secure, and strengthen Plymouth's community.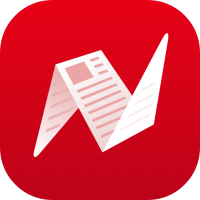 This is original content from NewsBreak's Creator Program. Join today to publish and share your own content.