HENNEPIN COUNTY, MN – The Hennepin County Sheriff's Office has partnered with the Abbey's Hope Charitable Foundation and the Hennepin County Sheriff Foundation Office to give away free lifejackets to children and adults to promote the use of US Coast Guard-approved flotation devices when swimming.
On Saturday, July 31st, at 1 p.m., the groups will have their second joint lifejacket giveaway at Parkers Lake Beach in Plymouth. The three organizations will distribute 125 brand-new US Coast Guard-approved lifejackets, purchased by Abbey's Hope and the Hennepin County Sheriff Foundation.
Since these lifejackets are expected to go out rapidly, arriving early is recommended. Lifejackets will be offered in various sizes, including infant, child, and adult.
"Based on the turnout of our first event, it was obvious that we'd have to host another lifejacket giveaway," said Sheriff David P. Hutchinson. "Encouraging children to wear Coast Guard-approved lifejackets while swimming, especially in open water, is such an easy way to prevent a fun day from turning tragic. It's looking like the rest of the summer will be quite warm, so we really want to get out to the lakes to encourage safe water recreation."
Last month, the Hennepin County Sheriff's Office and Abbey's Hope teamed up to distribute 75 lifejackets in Minneapolis' Lake Nokomis for the first time.
The Hennepin County Sheriff Foundation has committed to funding additional lifejacket giveaway events in 2022. A goal of 2,000 lifejackets by summer 2022 is set by the Hennepin County Sheriff's Office, Abbey's Want, and the Sheriff Foundation.
Sheriff Hutchinson's summer Play It Safe campaign continues with lifejacket giveaways. The Play It Safe Initiative is a simple public awareness campaign that uses traditional and social media to educate the public on safe summer water activities for all ages. Play it Safe is part of the Hennepin County Sheriff's Office's Water and Ice Safety Education (WISE) program, which teaches public water safety.
Sheriff Hutchinson says everyone should enjoy the rest of the summer on the water, but also "play it safe" to avoid a repeat of last year's record drownings. In 2020, 49 people drowned in Minnesota, the most in a decade, boating fatalities increased by 5% last year, and in 2020, 16 people died in watercraft accidents.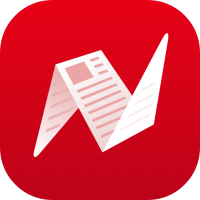 This is original content from NewsBreak's Creator Program. Join today to publish and share your own content.