Plymouth, MN – Reducing the impact on property taxes to fund capital improvements can provide benefits for residents. It will bring out high bond ratings that indicate strong financial standing.
Plymouth has maintained it since 2010 through Moody's Investors Service and Standard & Poor's as rating agencies. They examine past and current financial status, future growth, and future capital improvement plans, and consider the community as a whole regarding development, income, and employment.
In the previous year, the ratings were reaffirmed as preparation to issue $42 million to fund the renovation and expansion of the Plymouth Community Center (formerly Plymouth Creek Center). Thus, it will achieve the best possible value and secure an interest rate of 1.7% on a 20-year bond for the PCC project.
"Plymouth, MN, has exceptional credit quality," the Moody's credit report said. "Reserves are very strong and will remain healthy because of the city's strong budget management."
• Debt Levels Remain Low
The limitation of financial stewardship has helped keep Plymouth's debt. It's only $43.3 million. The renovation and expansion projects at Fire Stations 2 and 3 in mid-2021 will remain well below. This is also supported by financial strategy and conservative management.
• Early Debt Repayment Saves Thousands
To pay off debt issuances early – recently, saving the city and taxpayers nearly $200,000 in interest is the benefit of conservative debt management. Here are the examples for its implementation:
1. In 2020: Bond issued in 2010 for the Public Safety Building, set to mature in 2026 – paid off six years early
2. In 2021: Bond issued in 2011 for senior housing set to mature in 2023 – paid off nearly three years early
For its detail about financial and long-term planning documents, including debt studies, visit plymouthmn.gov/financialreport.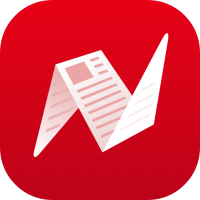 This is original content from NewsBreak's Creator Program. Join today to publish and share your own content.