MINNEAPOLIS, MN - Are you looking for an exciting concert this Friday night in Minneapolis? Well, lucky for you a folk-pop musician, Dan Rodriguez, will be performing at 56 Brewing on Friday night.
It has been 19 months since the last time Dan Rodriguez had a concert in Minneapolis. It's been a long-awaited return for Dan's fans in Minneapolis. Dan will not only have a full concert with his full band but also shoot a music video at 56 Brewing. The song which music video will be shot is called "Poor Me".
Since it has been quite some time since Dan's last time in Minneapolis. Let's refresh our minds with some of Dan's greatest hits!
1. When You Come Home
In Budweiser's commercial campaign "Friends are Waiting", Dan got featured to sing his song, When You Come Home for the campaign. The campaign also premiered during Super Bowl XLVIII (2014).
2. 25 Years
The single 25 Years was released in early 2018, and currently is Dan's most listened song other than When You Come Home. 25 Years has been listened to for more than 800,000 times in Spotify alone since its release.
3. So Good
In late 2018, Dan's So Good got featured by ESPN sports. If you are NFL fans, you most likely are familiar with this song because it was played on loop during NFL games for several months.
4. You Feel Like Home
In 2019, Dan's song, You Feel Like Home, got featured in Explore Minnesota Tourism's campaign. The song is chosen for its vibe and message which align with the campaign's mission.
If you miss or are curious about Dan Rodriguez, and you happen to be in Minneapolis on Friday, July 30, you can get your ticket here.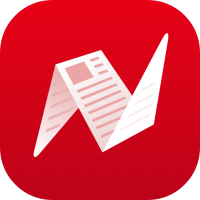 This is original content from NewsBreak's Creator Program. Join today to publish and share your own content.