Eden Prairie, MN - Are you looking for fun and engaging activities in Eden Prairie this week? Lucky for you, Eden Prairie: Starring at Staring is back with three upcoming events. There will be exciting performances by Danielle Daniel, Kalpulli Ketzal Coatlicue, and Native Pride Dancers.
There are also various fun and engaging community activities as a get-together for the community. One of them is Starring at Staring. It is a free community entertainment for the residents of Eden Prairie. There will be three events in this week alone. They are free to attend, and it is recommended to bring lawn chairs and blankets by the committee. The events will be held in Staring Lake Amphitheater.
The first event is KidStock with Danielle Daniel. It starts at 10:30-11:15 a.m. on Tuesday, July 27. Danielle Daniel is an actress, storyteller, and author. She is the author of The Ghost of Old Man Willie. Daniel embraces self-discovery, social interaction, and limitless expression. Daniel thinks it is possible to build strong and solid communities while connecting to the world through arts. She has been performing storytelling for people of all ages and backgrounds in the Twin Cities, Africa, England, Germany, and Italy.
The second event will be an Aztec dance performance by the Kalpulli Ketzal Coatlicue on Thursday, July 29 at 7-8:30 p.m. Ketzal Coatlicue means "Precious Mother Earth", while Kalpulli means "learning community". Their mission is to learn, share, and live the traditional dance of Aztec. They want to have a close bond with nature through their dance.
The third event is a Native American dance by Native Pride Dancers on Friday, July 30 at 6-8:30 p.m. The event will be initiated by reading Eden Prairie's Land Acknowledgement Statement. Native Pride Dancers is a well-renounced community. They have been innovative in blending modern and traditional Native American dance styles. They honor the nations' elders and legacy through their regalia. Their regalia has vivid instruments of colorful ribbons, feathers, beads, and fur.
Snacks are available to purchase at the Amphitheater.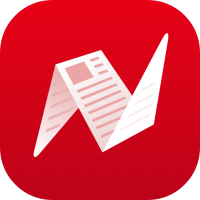 This is original content from NewsBreak's Creator Program. Join today to publish and share your own content.