Plymouth, MN - The construction of Plymouth Community Center (Previously: the Plymouth Creek Center) is undergoing a steady progress and is expected to be fully finished in fall of 2022 for the renovation of the current building, Active Wing, Education Wing, and east parking lot expansion.
The Plymouth Community Center project is a 2-year-project to renovate the previous site, The Plymouth Creek Center, with an estimated budget of $48,744,632. The project covers 30,000, square feet of existing building renovation and expanding a total of 111,410 square feet for new facilities.
The construction of Plymouth Community Center covers about 80,000, square feet of land. When the construction is completed, Plymouth Community Center will have Event Wing with ballroom and meeting rooms, Education Wing with active adults, youth, arts, music and STEM rooms, and Active Wing with indoor walking track, gym, fitness rooms, and playground.
Its construction process is divided into 2 phases. Phase 1 is currently underway since September 2020 and is scheduled to finish on September 2021. Phase 1 focuses on the Active Wing's indoor facilities and the expansion of the east parking lot.
Phase 2 is scheduled to start on October 2021 and finish in fall 2021. The construction in Phase 2 focuses on the renovation of the current building and all facilities for Education Wing. As an addition, the auxiliary spaces such as green rooms, sensory room, parents rooms, party rooms, lounge areas, and art gallery will also be included in Phase 2 of the construction.
Despite the ongoing construction, some of Plymouth Community Center's existing facilities are still open during the construction. It is advised that the visitors must adhere to COVID-19 guidelines.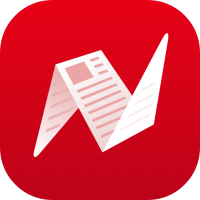 This is original content from NewsBreak's Creator Program. Join today to publish and share your own content.