PLYMOUTH, MN – A 3% lodging tax was the special policy authorized in October 2020 by the State Legislature. It is beneficial to assist tourism promotion and also helps to create a convention, visitor's bureau, and fund capital investments.
Plymouth business and community assets will be promoted by CVB, a local tourism marketing organization. If successfully created, CVB will be represented by hotels, retailers, and the city to improve the traveling public, meeting planners, and media.
"The goal of a CVB is to draw people to the community to stay at hotels, dine at restaurants, attend events and spend money to boost the local economy," said Economic Development Manager Danette Parr.
• About the Lodging Tax
Varying lodging tax rates have been collected by more than 110 Minnesota cities. Other peer cities received similar implementation for this policy from 3% to 7%. These numbers were usually taken from hotels' rent or stay tax.
Meanwhile, Minnesota cities can establish a 3% lodging tax without special legislation since the city has a higher rate for specific funds allocation. Different from Plymouth, 1% will be used to fund CVB, promoting hotels, restaurants, facilities, and events. Capital improvements to public recreation facilities will be allocated from the remaining 2%.
"The special legislation pinpoints a portion of the funds to invest in regional venues that draw people to Plymouth," said City Manager Dave Callister. "We will use the funds to repay a portion of the debt for the Plymouth Community Center (formerly Plymouth Creek Center) renovation and expansion project."
On the other hand, the implementation of CVB will be postponed regarding five months survey showed that the revenue at 65% of the projections, considering pre-pandemic condition as an indicator of lodging tax.
This summer, the City Council will consider more options and begin preparation for the establishment of the CVB.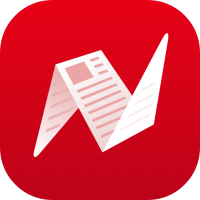 This is original content from NewsBreak's Creator Program. Join today to publish and share your own content.