Minnesota, MN – DNR and Fishing Hall of Fame's Angler collaborate to introduce a state record program recognizing catch-and-release length for four species. The four species are muskellunge, northern pike, lake sturgeon and flathead catfish.
This program is motivated by the reluctance of the anglers to harvest record-weight despite the increased popularity of catch and release haul in higher minimum lengths.
Basically, there are two categories of Minnesota state records. One is for catching and keeping the biggest fish in each species based on certified weight, while the other is about the length of fishes listed in a specific goal. You can check the current top Master Anglers on the Minnesota DNR website.
To participate in this program, anglers should download and fill the form on the DNR website. Being cross-promoted with the Minnesota Fishing Hall of Fame's Master Angler Program, this program also recognizes 60 other fish species.
Make sure to fill in all the information regarding personal identity and fish specifications. The anglers should be specific about the weight and length standards for this program on the website, the measurement is in inches. Species of the fish should also be specified and matched with the ones on the list.
Afterwards, find your nearest bait shops or butcher shops and measure the weight and length of fish by using a state-certified scale with two witnessing observers to validate accuracy.
Then, take the fish to a DNR fisheries office for positive identification and a state record fish application that has already been filled. Complete with a full-length photo of the fish. So, don't forget to prepare a camera to capture.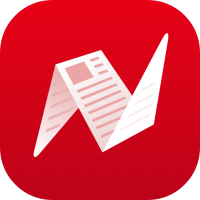 This is original content from NewsBreak's Creator Program. Join today to publish and share your own content.