Minnesota, MN – From 20 July 2021 until September this year, the Minnesota Board of Animal Health shares free white button half-duplex RFID tags for producers and veterinarians for heifers and bison in Minnesota. To support, the federal government also gives livestock indemnity assistance.
RFID stands for "radio-frequency identification". Each RFID tags contain encoded digital data that are received through a radio waves device, so the user can read it.
Ordering the tags can be done through the BAH website at the following link (mn.gov/bah/order-rfid). Complete information is needed to be processed. If your order is out of stock, you will be put on a waiting list and simply just have to wait for a little bit longer.
Ear tag applicators are the necessary devices to put on the RFID tags. This is not included in your order, so you have to purchase from other providers. Make sure to match the brand of both since it can ruin its function if incorrect applicators are used. Allflex, Datamars, and Y-Tex are the recommended brands.
Contact information, mailing information, premise ID (find out through the BAH website), brand, and amount of tags you'd like to order are needed for your order as producers. For veterinarians, it is also required to input your accreditation numbers and clinic information.
Considering the beneficial use for this official ID, you are encouraged to order, but adjust the quantity as needed. For producers, the number of replacement heifers for one year can be used as a consideration. Meanwhile, veterinarians should record their practice to get enough amount of tags and heifers.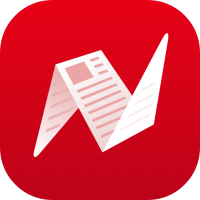 This is original content from NewsBreak's Creator Program. Join today to publish and share your own content.