MINNEAPOLIS-ST.PAUL — The Minnesota Department of Labor and Industry, or DLI, shared numerous resources regarding workers' rights in Minnesota at the Immigrant and Refugee Affairs Forum earlier this month.
John Stiffin from DLI's Office of Immigrant and Refugee Affairs moderated the DLI presentations during the forum.
David Skovholt spoke about labor standards. DLI enforces several standards in the state, such as the Minnesota Fair Labor Standards Act, Wage Theft Prevention Act, Women's Economic Security Act, Child Labor Standards Act and other laws related to employment, conditions, wages, and hours.
The department's agenda is to make sure that workers are paid correctly, and employers are aware of the laws they must follow. Skovholt said that wage theft could be intentional or accidental. It can happen more frequently to refugee or immigrant workers, as their job descriptions and benefits aren't always explained in their native language.
Presently, the Wage Theft Prevention Act requires employers to provide job information to workers in their preferred language.
Labor Standards focuses on three industries: restaurants and hospitality, homecare, and construction. These areas tend to employ more undocumented workers and youth workers, making them more prone to wage theft or job misclassification.
Next, Breca Tschida spoke about Minnesota OSHA (Occupational Safety and Health Administration) compliance. Under OSHA, workers are entitled to bring up safety and health concerns in the workplace and discuss them with their employers without fear of discharge or discrimination. They also have the right to receive training from employers on various health and safety hazards and standards that employers must follow.
If a worker believes that a violation of a safety or health standard exists in their workplace, they may file a complaint with OSHA. To file a complaint or to learn more about the issue, visit: https://www.dli.mn.gov/business/workplace-safety-and-health/mnosha-compliance-filing-complaint.
Later, LaRohn Latimer and Leslie Philmon spoke for Apprenticeship Minnesota, where they develop and promote apprenticeships with employers. There are various benefits of apprenticeships to employers and businesses, no matter their size or industry.
For employers, apprenticeships help build and shape their workforce and create a new skilled worker pipeline. For workers, they help provide employment, decent wages, and in-demand job training. Find out more about apprenticeships here: https://www.dli.mn.gov/workers/be-apprentice.
To watch the full session of this month's forum, visit this channel.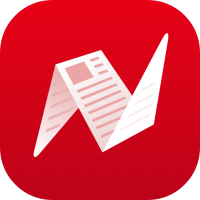 This is original content from NewsBreak's Creator Program. Join today to publish and share your own content.