MINNEAPOLIS, MN — Lyndale & Lake is an entertainment district with multiple appealing, fun and vigorous activities to offer day and night. When you visit this vibrant city, there will be unlimited options of what to eat. Hanging out in Lago Tacos to enjoy their cozy patio while indulging your palette with fresh margaritas and a handful of burritos or tacos is one of them.
Next is a pizza place with eccentric decoration to complete your IG feeds while enjoying their local fresh ingredients on their specialty pizza. Galactic Pizza is a vegan-friendly pizza place with a gluten-free crust choice for those who prefer healthier options on their plate.
For people who look for Asian food in the Lyn-lake, be ready to get spoiled by the rooftop view of Moto-i, a Japanese restaurant where you can find ramen, specialty sushi and homemade steam buns. They are also well known for their in-house brewed sake.
World Street Kitchen had been very popular in the neighborhood, owned by two siblings, Sameh and Said Wadi. WSK offers a mixture of flavors from all across the globe. The fusion of Asia, the Caribbean and the Mediterranean is all merged into one delicacy serves in one warm spot in town.
Besides food, a lot of activities are also available to complete your visit to the Lyn-Lake. Spending time at Bryan-lake Bowl will give you an experience of dining, bowling and live theater space all at once!
One of the challenging parts of visiting The Lyn-Lake is that not all places have dedicated parking lots, so if you bring your vehicle, be ready to wander around the areas.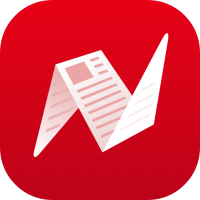 This is original content from NewsBreak's Creator Program. Join today to publish and share your own content.