MINNEAPOLIS, MN — Augsburg University announced its 2021 Spring Semester Dean's List.
More than a thousand undergraduates students of Augsburg University made it to the list. It recognizes full-time students who have achieved a GPA of 3.50 or higher and part-time students with GPA of 3.75 or higher in the given term.
The Dean's List is arranged by the Registrar's Office after final grades are determined at the end of the academic term. It was then published in PDF format on Inside Augsburg that can be fully seen here: http://inside.augsburg.edu/.
Students who ranked in the list are encouraged to share their achievements by announcing the Dean's List in the local newspaper, media or personal social media posts. Augsburg University has made a template with instructions on how to share the good news.
They are allowed to download the Dean's List Announcement template, fill in the blanks and send the announcement to the local newspaper. As additional information, they may include a copy of the Dean's List Letter. Or, the students can also ask the News and Media Services team to connect with their hometown newspaper.
When applying for jobs or scholarships, being on a dean's list can come to aid if students put it in a resume. It adds credentials and students' consistency in academic performance and can be valuable to employers. However, it is not only about academics, but it also shows the individual's persistence in achieving high performance—which can be a reflection of self-determination in all environments, including work.
Check for Augsburg University's full Dean's List here: http://web.augsburg.edu/registrar/deanslist/SP21DeansListAll.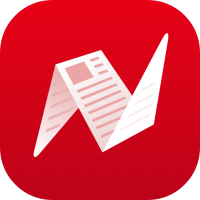 This is original content from NewsBreak's Creator Program. Join today to publish and share your own content.