MINNEAPOLIS, MN — Saint Mary's University appointed Leon Dixon as the new vice president for inclusion and human dignity. He is eager to support Saint Mary's goal to promote inclusion and human dignity for the university community.
Dixon will engage faculty, staff and students to build a culture of hospitality. He will also plan and monitor the programs related to inclusion and human dignity.
Dixon previously worked as director of mission integration for inclusive excellence at Mount St. Mary's University. His experiences and leadership offer a promising future for more inclusive cultures at Saint Mary's.
The injustice black people faced at the hands of law enforcement last year has sparked the discourse on inclusion and diversity. Dixon views this matter as a chance to start the conversation and take action.
"What it does give us is an opportunity to actually have a conversation about how we can prevent this from happening again. How can we recognize and lift up those who are feeling marginalized? How can we find a way for law enforcement and communities of color and communities of low economic means to coexist?" Dixon probed.
"We need systems of law and order for a society to function … but we also need law enforcement to work with people they are serving instead of controlling them," he added.
As a starting point, Dixon wants to hear and analyze the input from the community. He will begin the work by prioritizing important issues first.
He explained that the way student share their experiences at Saint Mary's will be a good way to evaluate the goals. "What we don't want is that statement where (students) say, 'This isn't the place for me because I don't feel valued or respected … And it can be just one student and we fail. These are things I don't ever want to hear. These are the things that are non-negotiables," he concluded.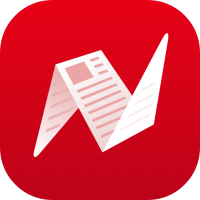 This is original content from NewsBreak's Creator Program. Join today to publish and share your own content.