MINNEAPOLIS, MN — Officers arrived at Thursday morning at 1300 block of Yale Place, to find a man irresponsive at 3:34 am. The man is acclaimed to be dead.
The police arrived at the crime scene due to various reports of gunshot. Once arriving, the police concluded that there was a group of people who had gotten into an argument.
The suspect fled before the police reached the crime scene. Detective of the Homicidal Unit began their investigation. The crime lab personnel will document the scene and collect evidence.
The forensics are going to identify the victim and also determines the cause of death in the days to come.
GO # for this case is 21-143981. If anyone has any information regarding the crime, they are advised to call CrimeStoppers at 1-800-222-TIPS (8477).
Reports can also be be submitted electronically at www.CrimeStoppersMN.org.
All are anonymous and whoever is giving information that would lead to an arrest will receive a financial reward.
Citizens are encouraged to call, especially if they are in the knowing of the man, or hears the gunshot voice at the D-Day.
For other emergencies, citizen can call 311. Citizens may also text the hotline at 311TXT or 311898, and they will receive answer from the information database on their phone. If the information is not in the database, they will receive a text asking them to call 311 Customer Service Agent or download the 311 mobile app.
The 311 text messaging service can also be used to access non-emergency information. The City does not charge the service, but provider's text message and data rates may apply.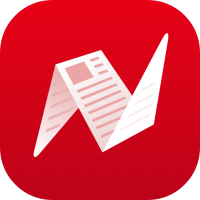 This is original content from NewsBreak's Creator Program. Join today to publish and share your own content.