MINNEAPOLIS, MN — Saint Mary's University of Minnesota invites you to their annual Psy.D. Dissertation Colloquium, where students in Saint Mary's Doctor of Psychology, Counseling Psychology department will deliver their clinical dissertations. The event will be held via Zoom from 8:45 a.m. to 2 p.m. on Friday, July 30.
Ten students will deliver their research this year. Students, alumni, family, friends and members of the community are all permitted to join. The program will be presented for continual education credits to the Minnesota Board of Psychology. As always, these continual education credits are provided free of charge as a way of giving back to the psychologist training society.
The Psy.D. Dissertation Colloquium is a noteworthy accomplishment for the students. It provides a chance for intellectual discussion concerning counseling psychology's clinical application.
Dissertations are pricey activities that frequently demand specialist software or participant reimbursement. Those costs might be a burden for some students, which is why the program prioritizes funding student research projects through small grants. Saint Mary's and the larger Lasallian mission are to require fair access to information through the fulfillment of social justice.
The Solberg Dissertation Research Fund has aided numerous students completing their dissertations. A generous donation was granted in memory of Kris and Opal Solberg, parents of Dr. Kenneth Solberg, the first Psy.D. program director who founded the Solberg Dissertation Research Fund in 2016. It led to the resignation of Dr. Solberg in 2021. The fund was renamed the Fund for Psy.D. Dissertation Research.
The Solberg Dissertation Research Fund has given out nine research funds so far. The following funding recipients will be talking at this year's colloquium:
Paige Jablonski's "The Impact of Follow-Up Care on Psychiatric Rehospitalization: A Meta-analysis"
Calvin Yang's "Cultural and Familial Predictors of Psychological Well-Being in Hmong Men"
Alison Elavsky's "The Impact of Attitudes Towards Mental Illness on Prospective Juror Perceptions"
You can join them for the whole evening to show your support for all of the students who will be exhibiting their work. Those who participate will receive information about the class, as well as information about continuing education credits and a link to Zoom.
For registration, you can visit this page https://smumn.az1.qualtrics.com/jfe/form/SV_77zBZnS1oIxUmP4 or if you have further questions, you can directly contact them through klabore@smumn.edu.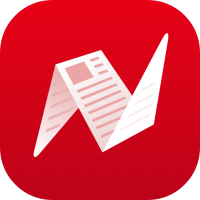 This is original content from NewsBreak's Creator Program. Join today to publish and share your own content.